BRUSSELS
---
BRUSSELS
The Brussels region is geologically located in the Brabant loam region. We visited and analysed 2 quarries in the metropolitan area: Vanpachtenbeke in Zaventem, an active quarry that started excavating into a hill in 1962 and the Kauwberg in Ukkel, and an old quarry that had been transformed into a natural reserve.
However, our urban context pushed us to look at 'the Anthropocene' as one of our main material resources. So, we visited construction sites (RTBF and Rue des Choux) with large construction pits that can be seen as urban quarries where soil and rubble can be mined.
Further we visited De Meuter, one of the biggest concrete and soil recycling plants in Belgium, specialized in demolition works in Brussels.
QUARRIES
---
N50°56'0.28" O4°21'28"

GRIMBERGEN
De Meuter

N50°51'8" O4°24'18"
BRUSSELS
RTBF

N50°47'23" O4°21'19"

UCCLE
Kauwberg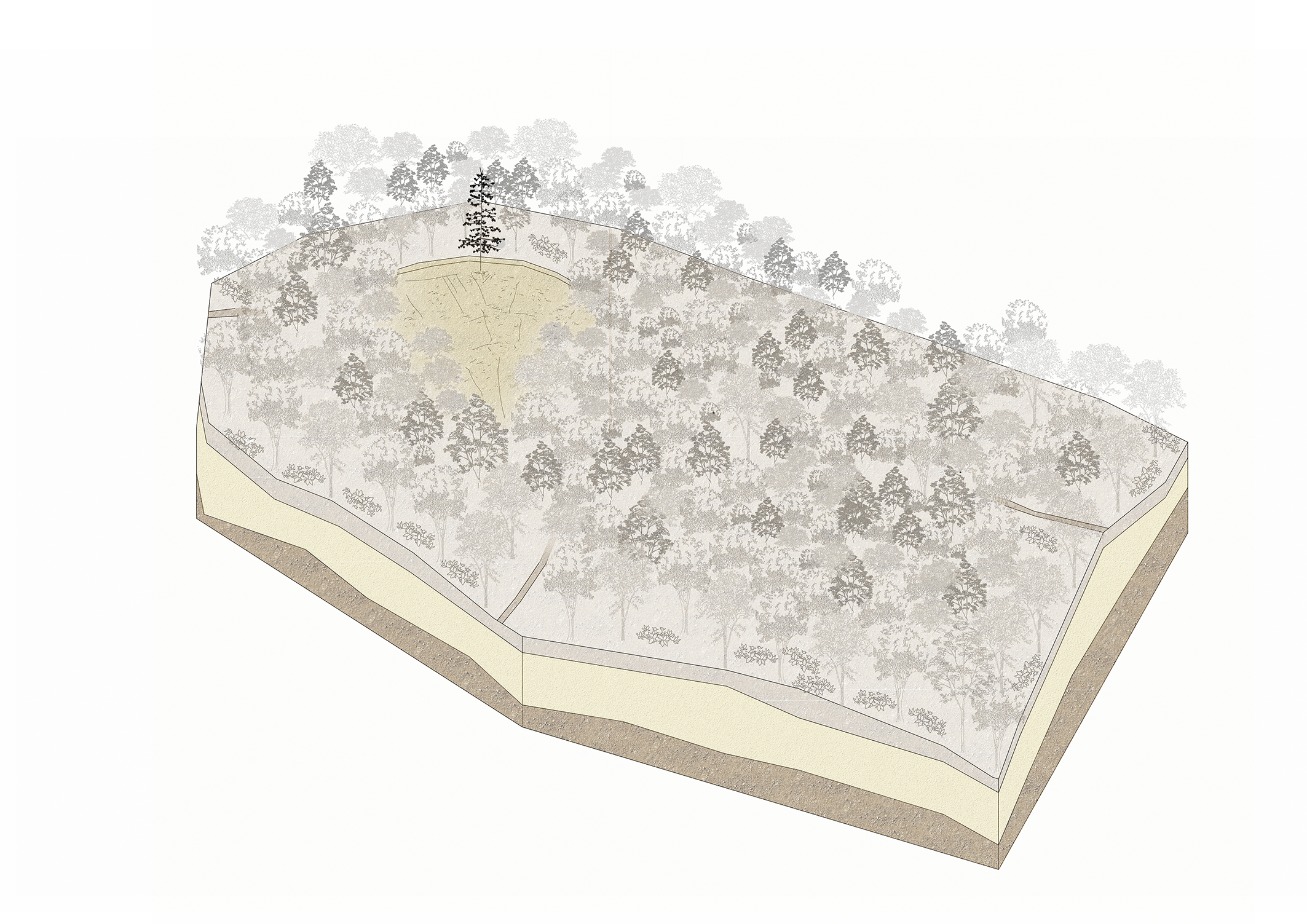 N50°51'7" O4°21'23"

BRUSSELS
Rue Aux Choux

N50°51'19" O4°27'10"

ZAVENTEM
Vanpachtenbeke

N50°52'43" O4°26'17"

DIEGEM
Hermeslaan