DAMME
Marie Dewulf - Elien Rogge - Maaike Ryckaert
---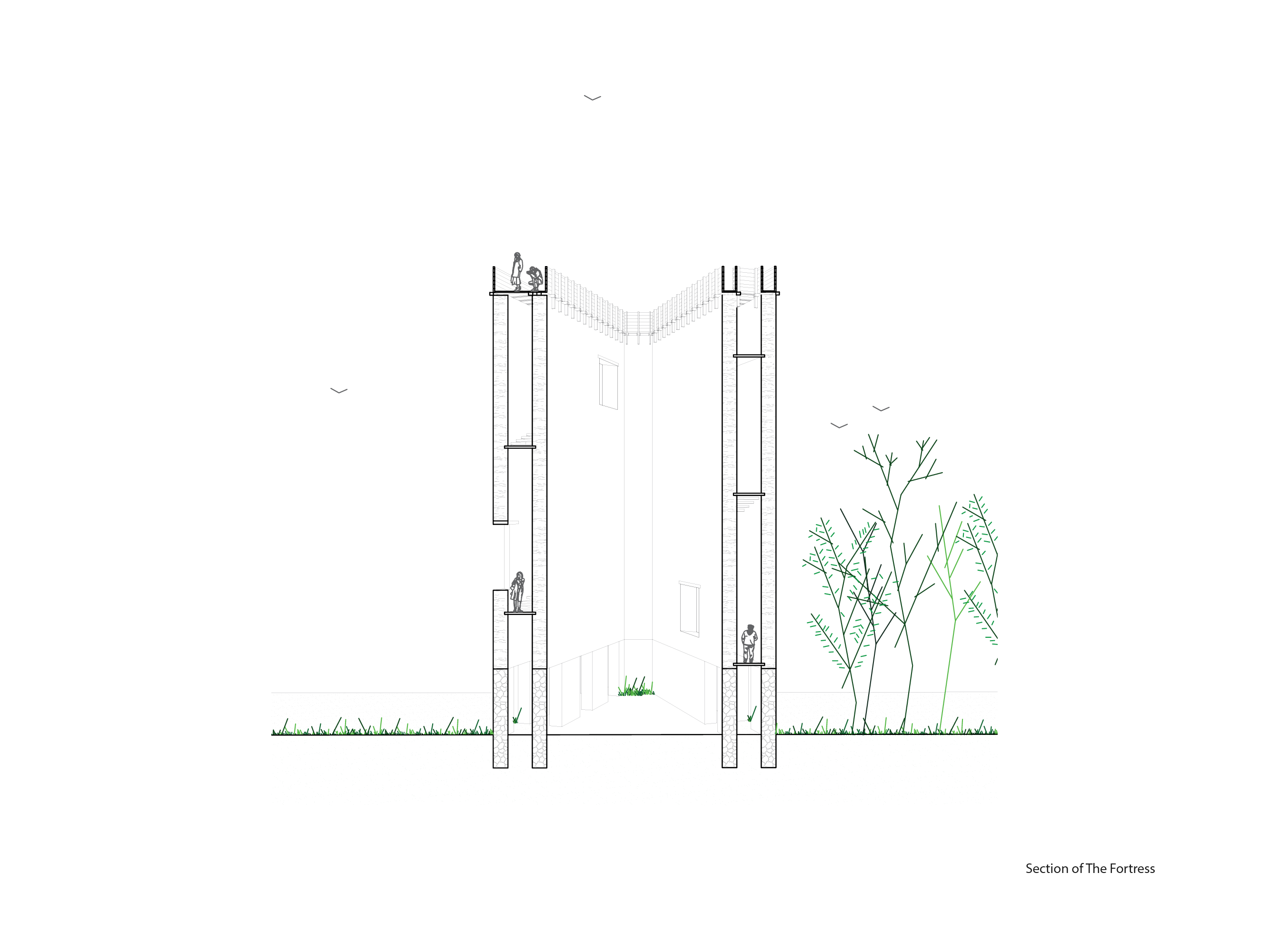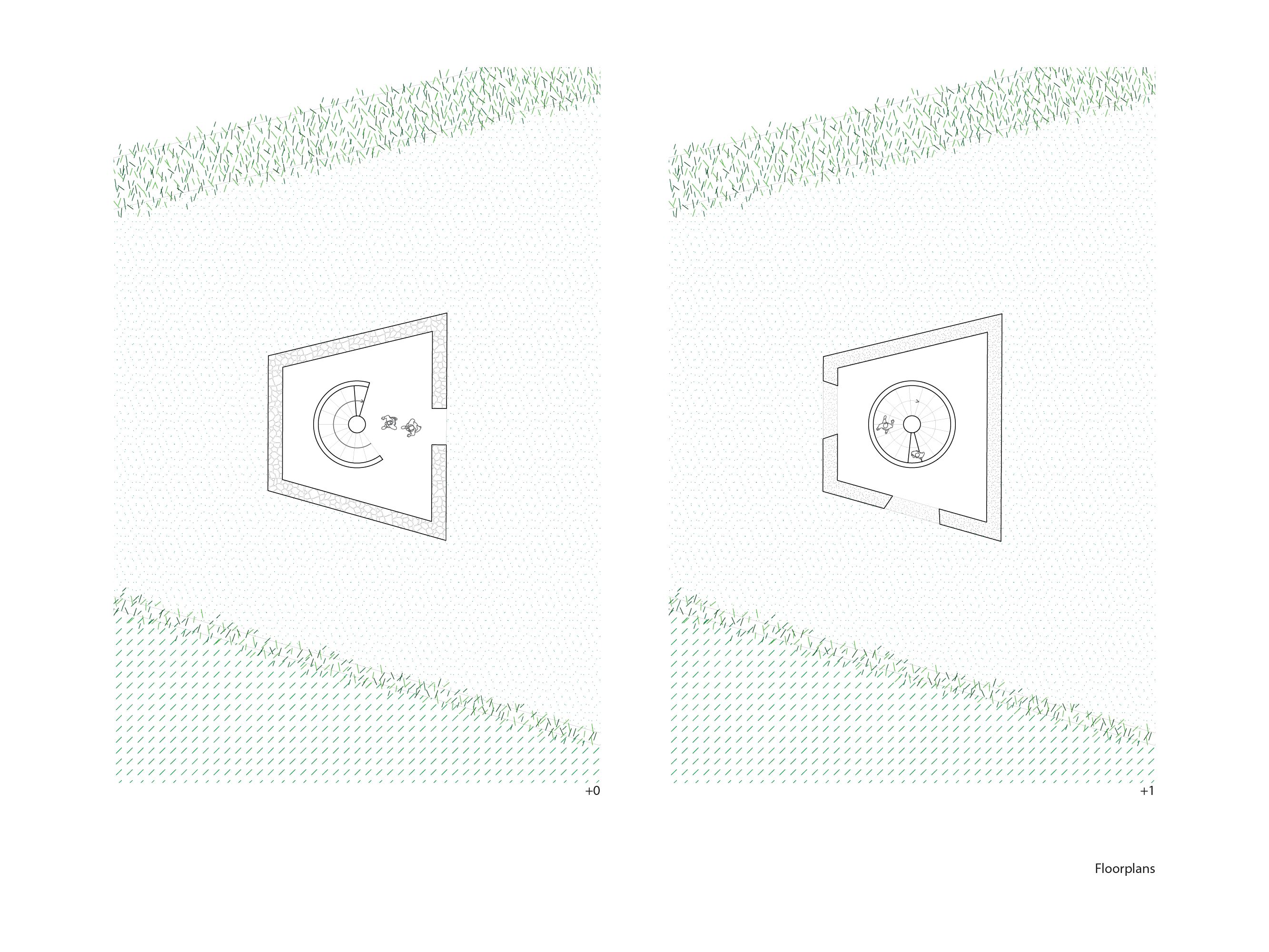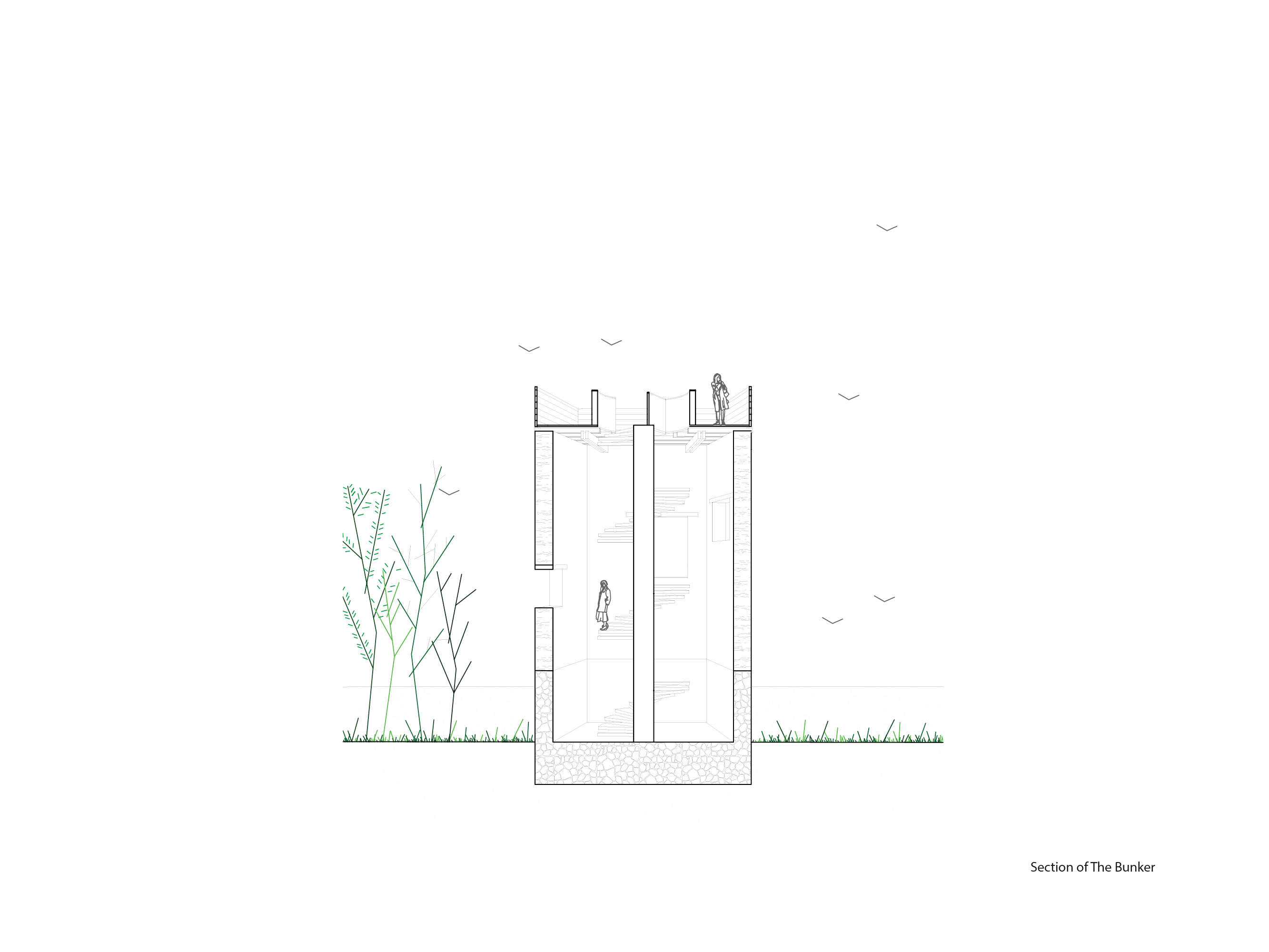 DAMME

Damme is located between Bruges and Sluis along the 'Damse Vaart' and near a nature reserve next to the North Sea: the Zwin. The 'Zwingeul', located between the Netherlands and Belgium is the only remaining memory of the blooming past in which the sea came all the way to Damme.
Three watchtowers the 'Bunker', the 'Fortress' and the 'Zwin spot' will form the connection between the Damse Vaart and the Zwingeul as it once was: by doing so, we create a story that exposes the secrets of the landscape little by little. The scars in the landscape along the canal tell a story about the history of Fort Sint-Donaas, the Linie of Cantelmo, old clay quarries and Van Hoecke brickworks
Our watchtowers will expose the history of the site and capture memories and moments. They are designed in time. The watchtowers are primarily intended to distract passers-by from the compelling path, the Damse Vaart, and to let them experience the fascinating history of this place.