HÉVILLERS
Océane Baskens - Ewout Gijbels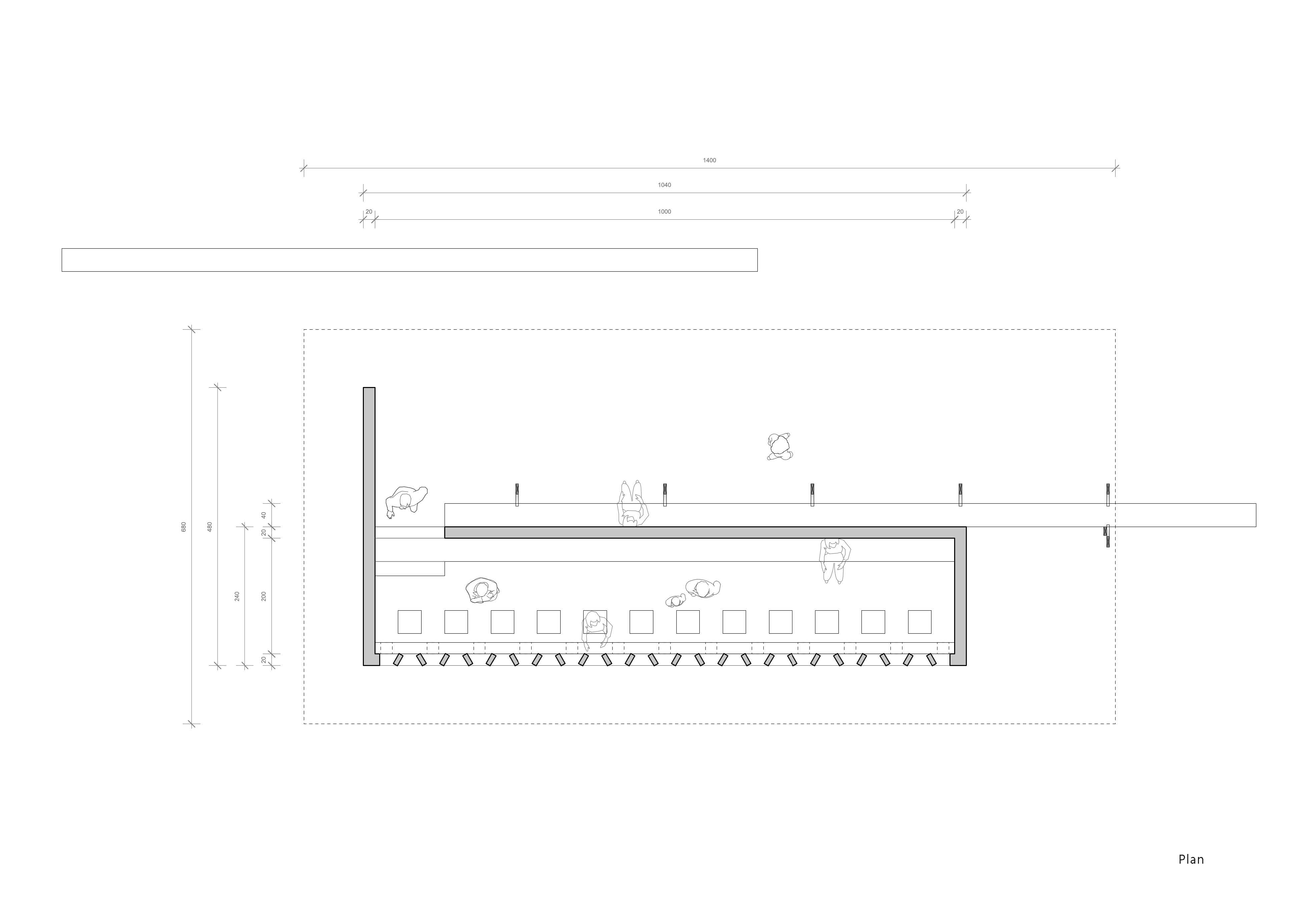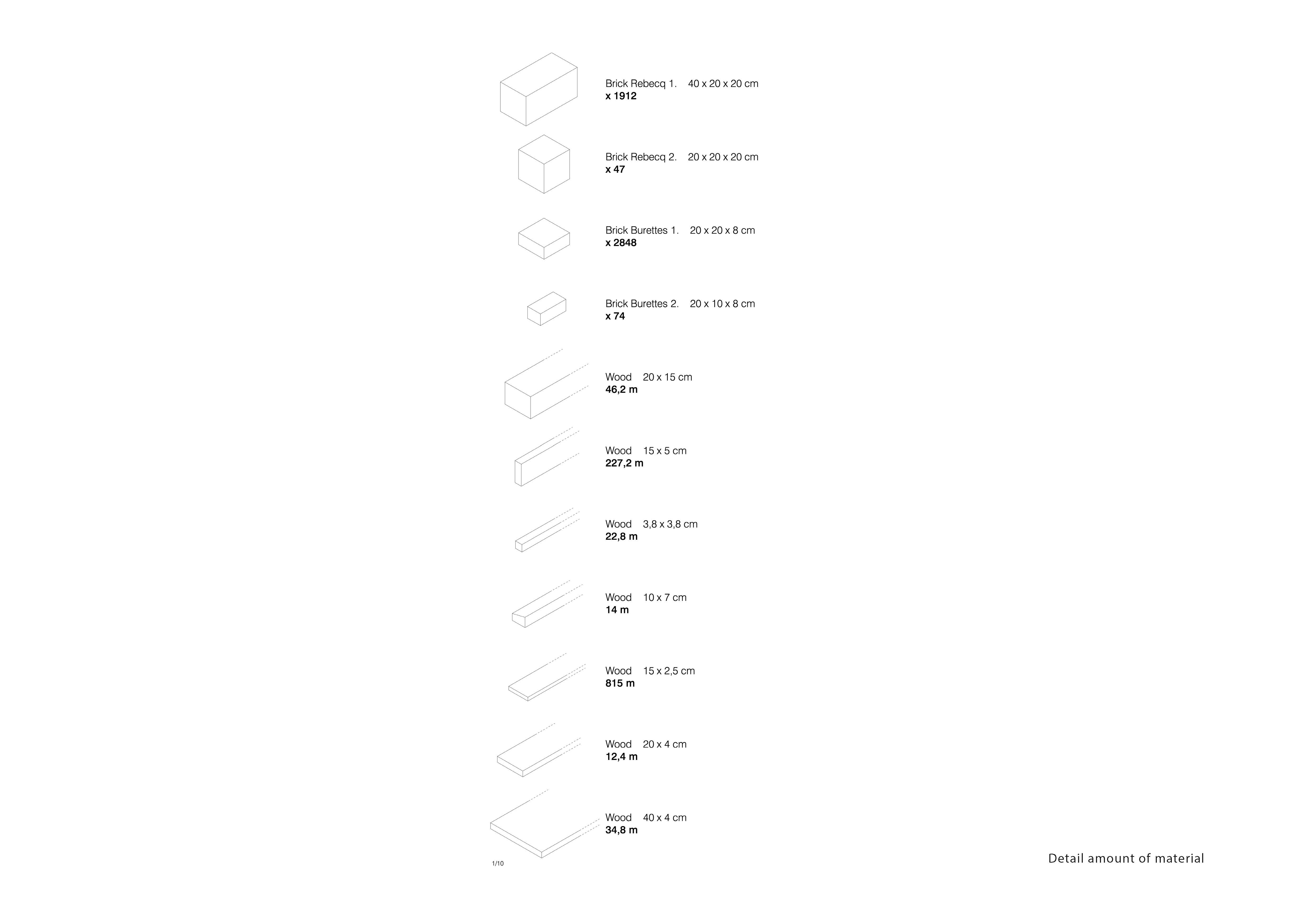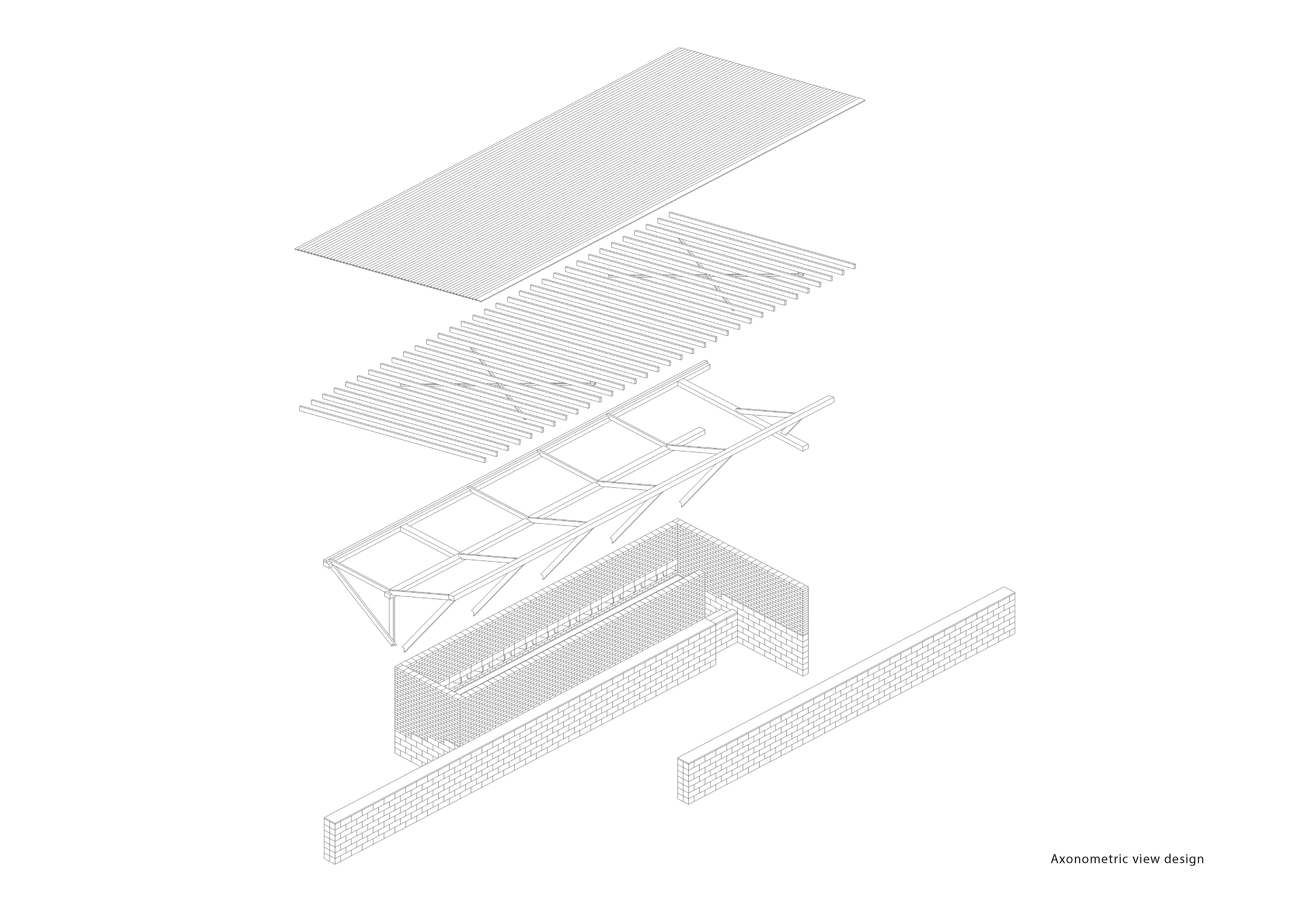 HÉVILLERS

The project take place in the old sand pit that they re-fill after excavating the necessary material. This old sand pit is now a natural reserve. In our vision it will become a public space where you can find peace during a walk. Next to this reserve, you have the actual sand pit which is still being excavated. Mostly all our building material comes from this sand pit, except from the wood and porphyr for the grey bricks. That is why we wanted to keep our design on the same place, to have an immediate connection between material and site.
The concept was to make a bird watcher that has a direct view on the pond (north). By embracing the existent relief, we decided to put our pavilion on the little hill next to the pond so that we could follow this relief and have a path at the other side (south). This invites walkers to take a stop, to sit down, eat lunch, and to let the persons that want to go inside the pavilion look at the birds.
The constructive concept, was to have one continuous wall made out of our bricks. First comes the base, made from our Brick Rebecq, which are blocks of 41cm x 20cm x 20cm. In those brick you will also find some cement because they are in contact with the soil. They are also pigmented with porphyr dust. They are masoned together to form the foundation of our pavilion. On top of them we continued with our Bricks Burettes until the height we wanted to reach. We tried to use our bricks as much as possible in a constructive way, for example to make the holes where you can watch the birds. An enormous roof structure, made entirely from wood, sticks out on the sides to provide the pavilion protection from the rain.