CHARLEROI
Femke Van der Meulen - Olivier Vandeportaele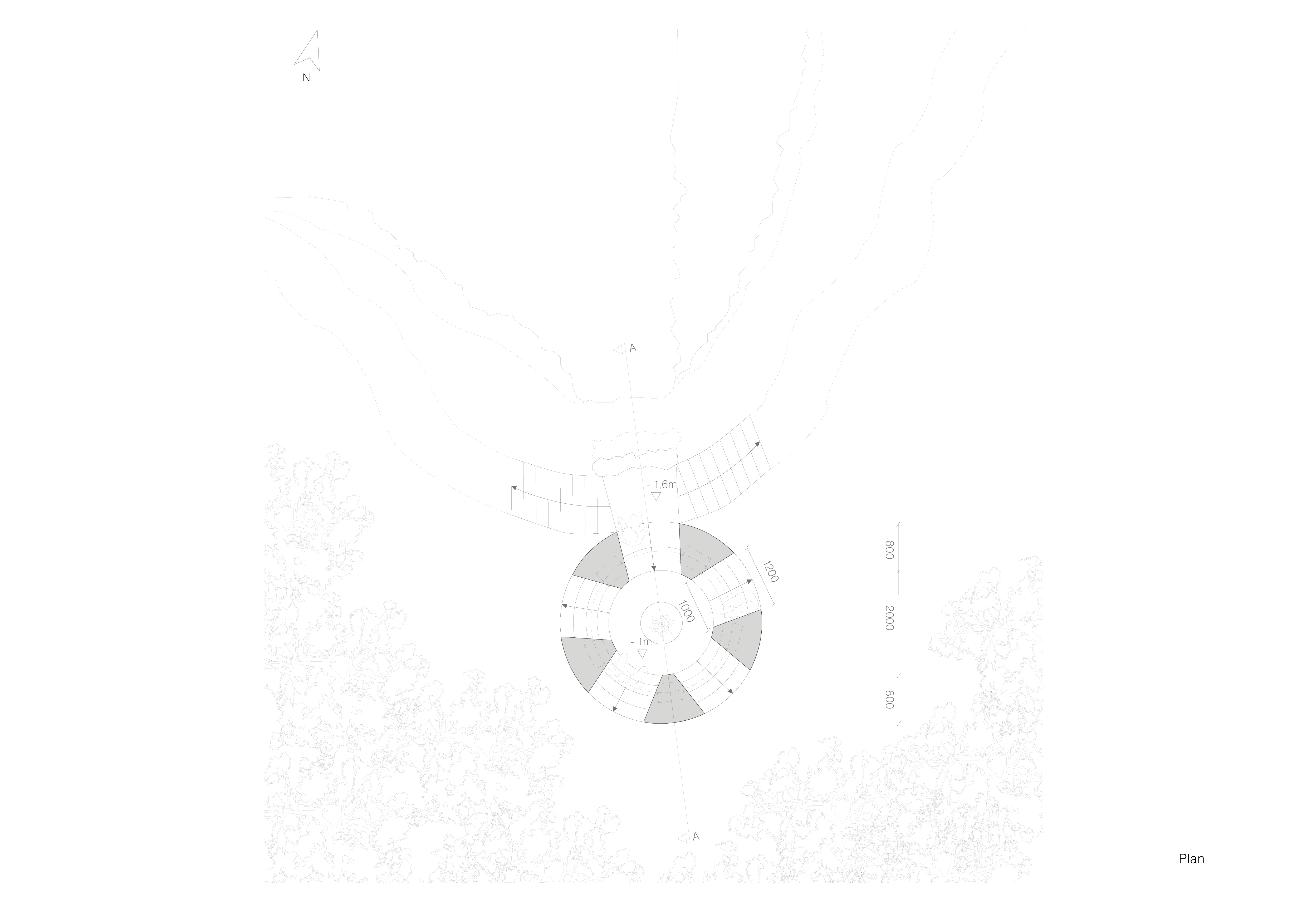 CHARLEROI

On the outskirts of Charleroi, the 'Le Rocher Lombot' quarry lies as one of two former Gralex limestone quarries. The quarry is abandoned since 1998 after 97 years being active. It is full of limestone used as gravel, but they also burnt lime on site in the limestone kilns. Now the quarry is used as a 26m deep water basin and as diving spot. Because of its connectivity with water, it also holds a nature reserve for birds and amphibians such as the kestrel. The maximum depth from the highest to the lowest point is 108 metres.
However, the highway R4 almost crosses the quarry. When the R4 motorway was built, the connection between the two quarries became a bit more difficult. Now we want to bring this connection back by means of a new, third hike on the site. The first walk is about the industrial part. The second walk is about the nature reserve. A walk around water was not yet available. This was our first point of departure. A second point of connection was that there were still several limestone kilns on the old site. Their typical shape was therefore linked to our tower, connecting both sides of the R4. During a walk, we discovered several fires. Our tower will serve as a resting point during the hike and as a place where you can light a fire or a barbecue. Finally, the kestrel plays a major role in our design. The design not only tells the visitor the story of our quarry, but also reinterprets the natural and industrial history of the area. At the top of or Tour Faucon, +10m, several kestrel nests will be built so that they can rest here as well. Together with smaller towers that are used as a barbecue as well, we create a system that carries the whole landscape along. In this way, visitors are invited, rather than being turned away by the danger of the place.
The construction exists of rammed earth. The total height of the tower is 10 metres, so it has around 35 layers of 30cm thickness. The formwork on the inside of the tower stays the same measurement until the top. The outer layer becomes thinner towards the top, creating a conical shape. This means the formwork must shrink several centimetres each layer. For the arches we used a round formwork and placed it in the bigger formwork. After ramming, those can be removed so we create a passage towards the fire in the middle. The fireplace is created by carving out the limestone in the underground. Those gravel parts can be reused in the mix of the rammed earth together with the loam that was on top of the limestone. On top of the tower there is a ring beam made from limestone. This keeps the tower together and is used as a primary water barrier.