LESSINES
Luna Coesens - Niels Francq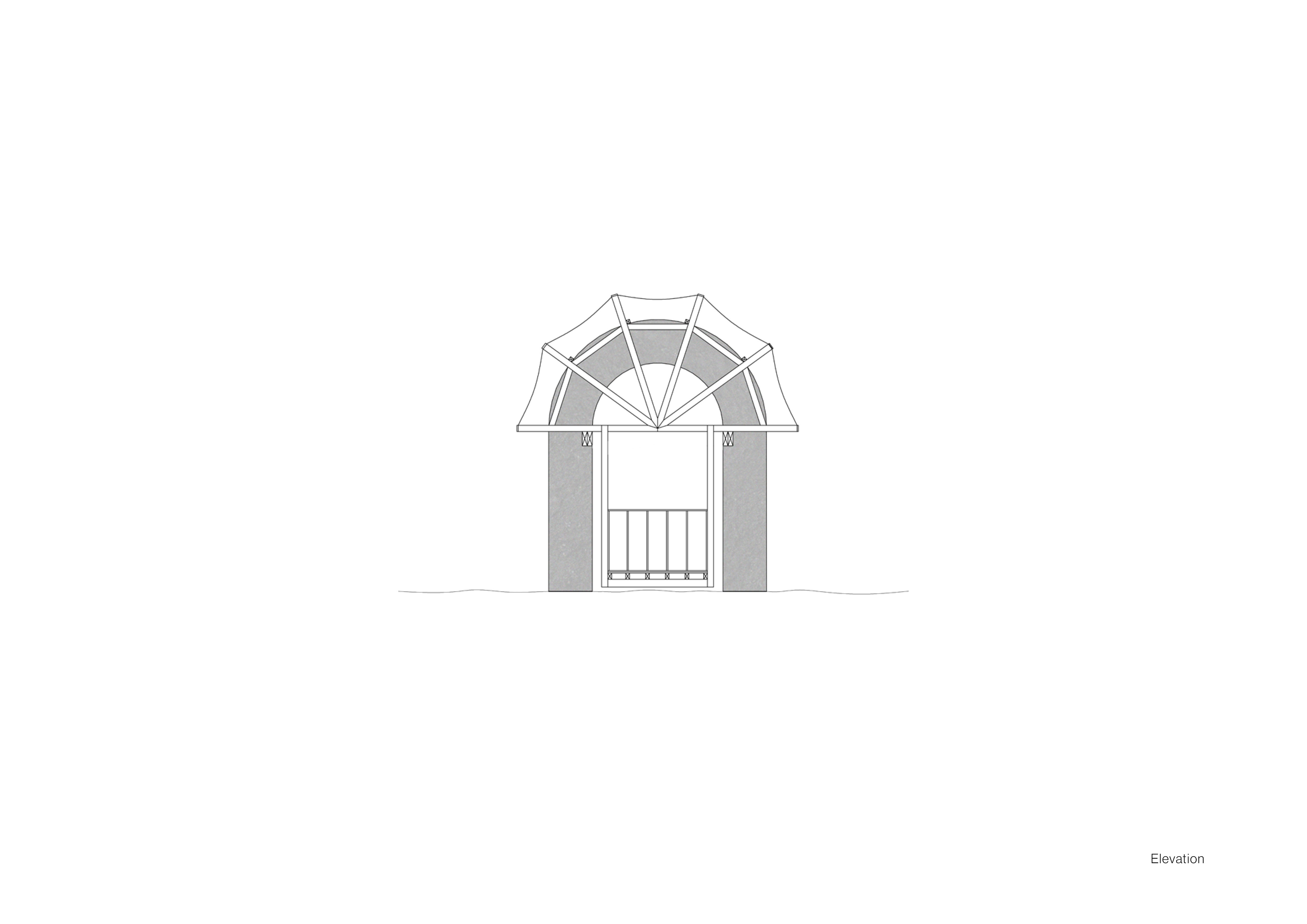 LESSINES

Just in between the two valleys of the Lessines quarries, at its highest point, a striking pitch-black line rises out of the robust Porphyry landscape.


Willem, a local guide, takes his guests through the city centre after he makes his way over to the panorama point of Lessines quarries to then circle back to the city. With great passion, he describes the local fauna and flora, history, and folklore. The excavation of these quarries reaches its end in 2025, then becoming a nature reserve. Therefore, the site is more topical than it has been over decennia. Willem's route became the main guideline for the choice of site, as there now was the opportunity to extend it by adding a visit in and around the quarry. New and necessary interventions will make this route not only possible but give a unique perspective on the site.
Halfway in the extended route, an intervention must solve the 20-meter height difference. At the same time, this location is the highest spot of the quarry. Two dark-coloured walls, made of materials found in North Hainaut and this particular site, solve, and in doing so define, this point. The dark clay creates a stark contrast against the light-coloured porphyry environment. On top of these walls, a long gloomy hallway of the compressed earth block vault roof provides visual tension and framing of the view. A timber structure reaches beyond these walls, providing a feeling of levitation and a unique view of the whole site and its surrounding forest. This also means the tower can be seen from all sides of the quarry and provides a visual mark for the people walking the route.
This interference is literally set in stone, providing the continuation of this path even after the vanishing of this construction. After the descent of the building, the walk is continued along the narrow spine located right in between the two largest excavations. A
Passage Through Porphyry
has been made.