MAASTRICHT
Maël Matthieu Fernand Duclovel - Mick Smits

---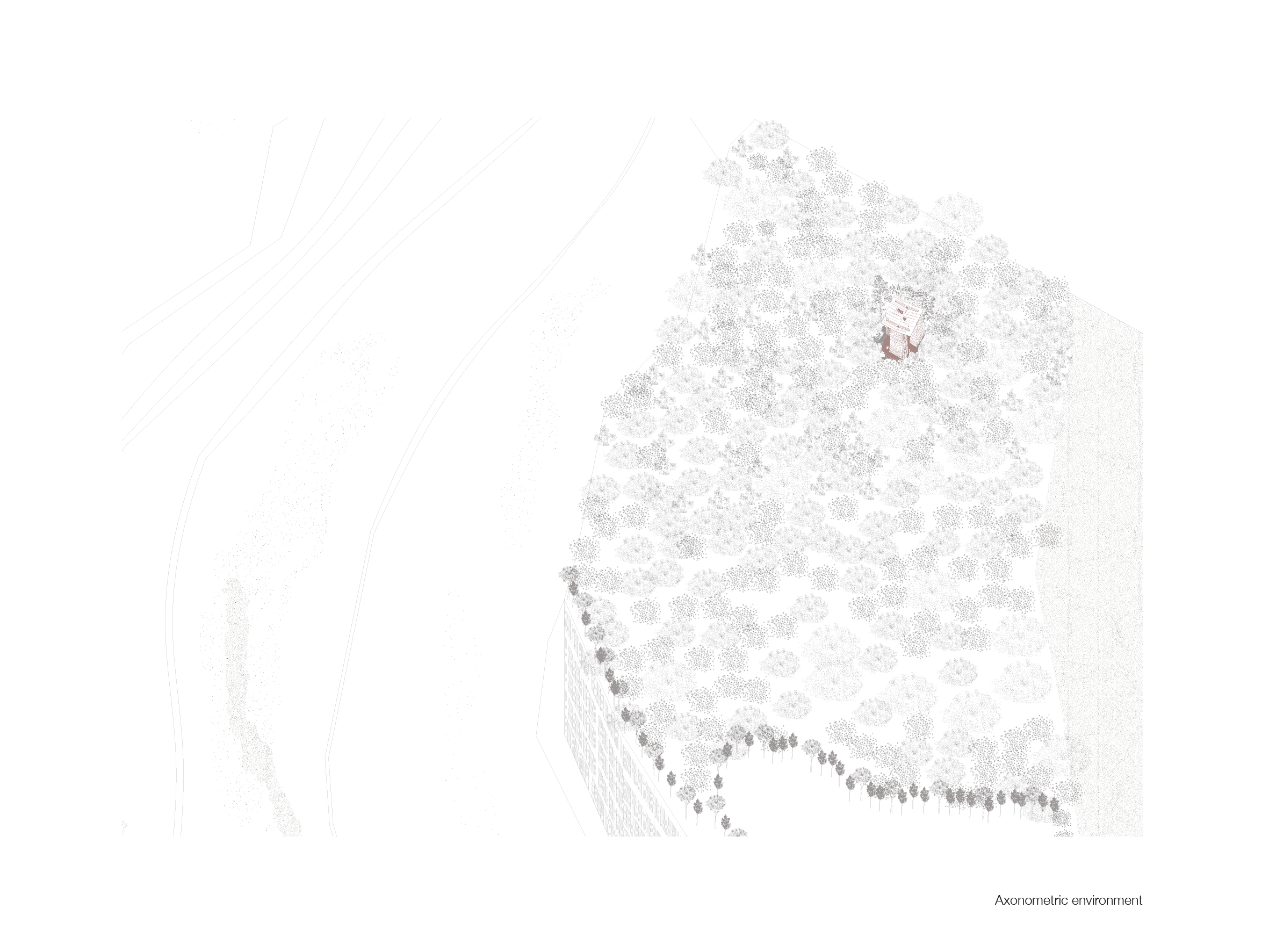 MAASTRICHT
Located in a former limestone quarry (Enci Maastricht) the project is dedicated to "time" and to "what is already there".
The Sint-Pietersberg south of Maastricht has a long and eventful history. The site was dominated in the 20th century by large-scale excavations of limestone and marl by ENCI Maastricht. From 2009 onwards, the quarry was gradually phased out and it was partly redeveloped into a nature and recreation area. The site is well-known because of extensive subterranean limestone tunnels made by human hands. There are also some natural karst corridors in the subsoil.
To find an interesting place to develop an entrance pavilion to the underground tunnels we observed the existing entryways and rock formations with natural and man-made openings. We came to the conclusion that our design should mimic the complex natural shapes that can be found in different places near the quarry. A structure that lives, erodes and creates a habitat for flora and fauna. A shape which looks wilfully coincidental and invites to be explored. On our exploration trip in the forest on the Sint-Pietersberg we found a ventilation shaft that provides fresh air to the underground tunnel system. In order to work with 'what's already there', we decided to use this shaft as a new entry to the underground. Our impact on the site remained minimal because around the shaft there was already little vegetation.
The intimate entrance pavilion consists of 3 large buttresses in rammed earth that will partially erode over 'time' and merge with nature. A light roof structure, however, will limit erosion and make access welcoming.